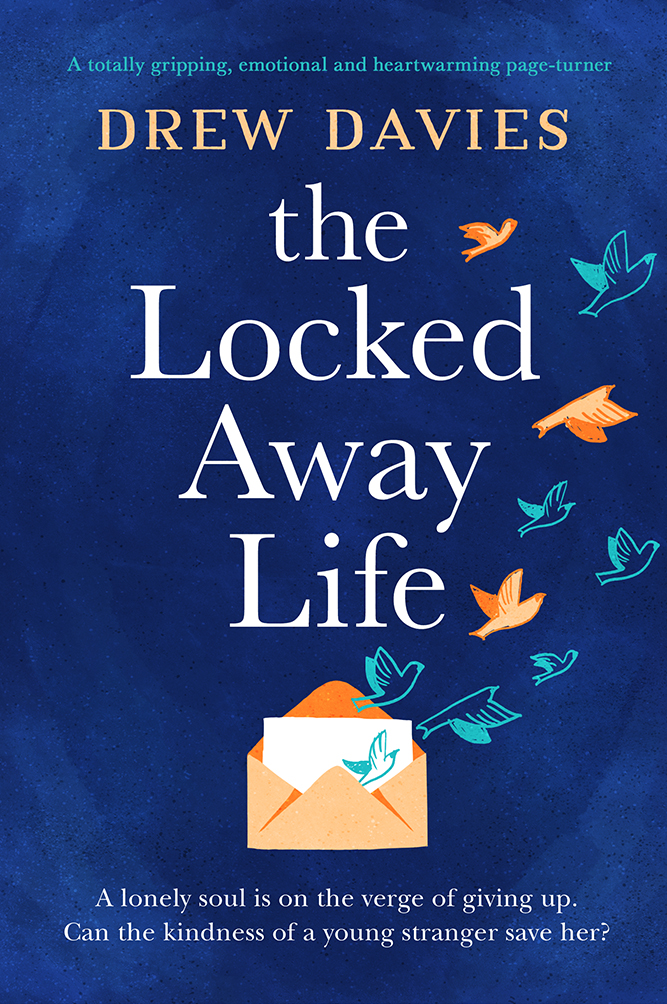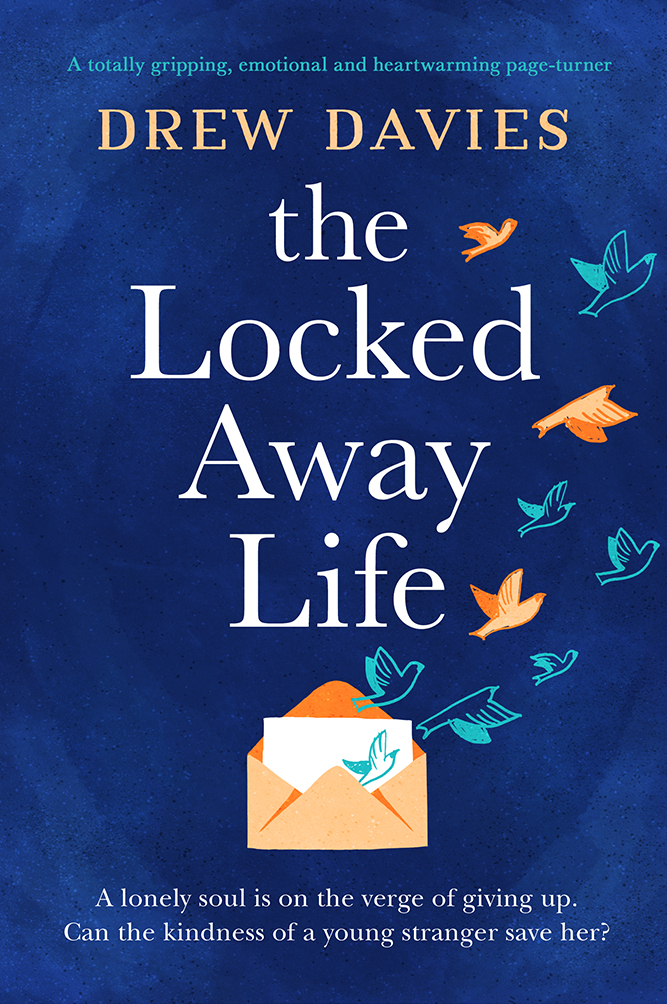 The Locked Away Life
A lonely soul is on the verge of giving up.
Esther and Bruno have nothing in common, except that they are both in hiding, and their secrets are stopping them from truly living. Esther must come to terms with her past, and Bruno needs to figure out his future…
Can the kindness of a young stranger save her?
A new heartwarming page turner from the bestselling author of THE SHAPE OF US.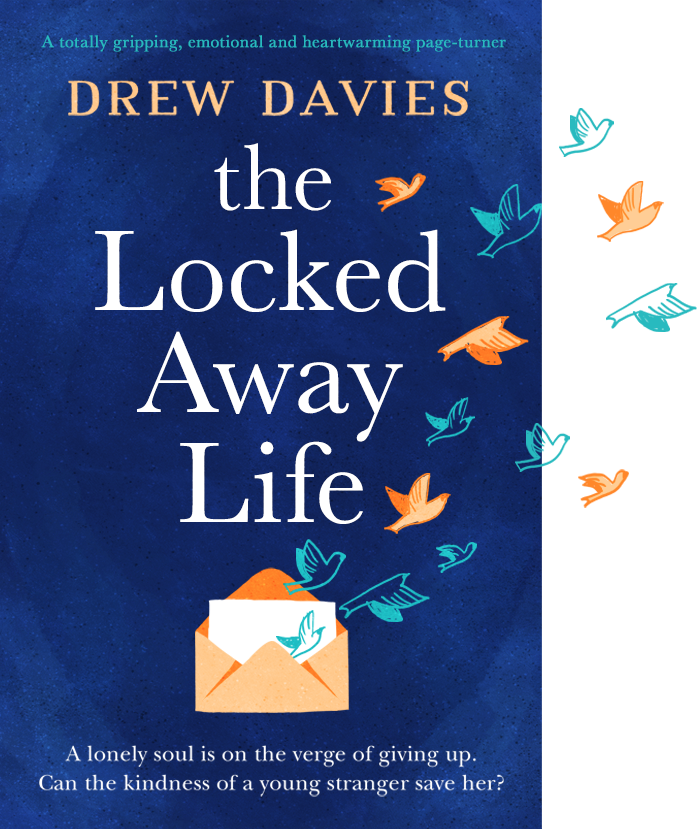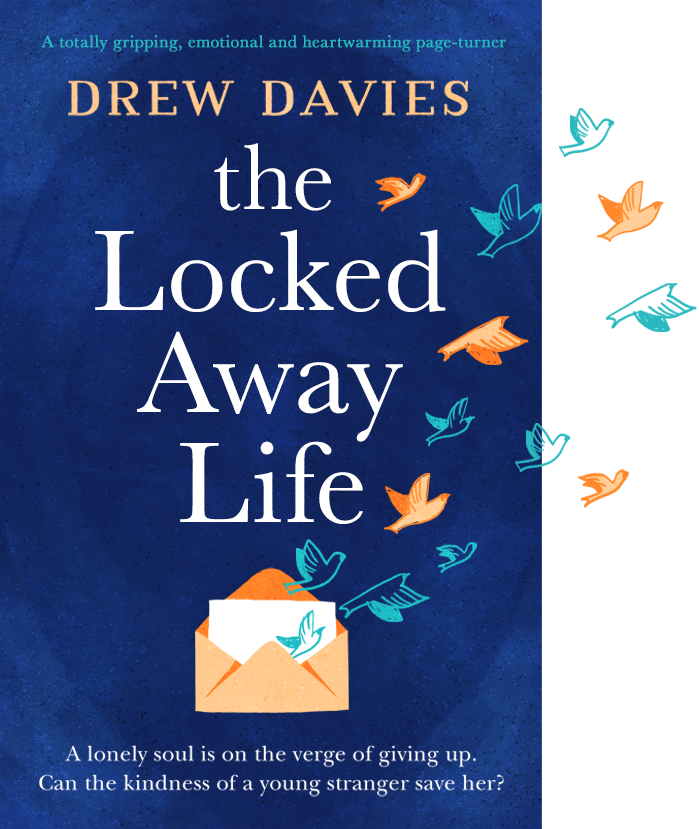 Reviews
"A great read… It's a warm funny story in places but what I especially loved was who turned up and supported Wendy when she was at her most vulnerable. I definitely recommend reading this book…"
– Miriam (Goodreads) ★★★★★
Reviewing With or Without You
"What a fantastic book. It's really is a hilarious and heart-warming page turner, but in particular I really loved the way the story flowed and also the warts-and-all honesty from Joy, the main character. I won't drop any spoilers but a few surprises as it all unfolded! Loved it."
– Alex (Amazon) ★★★★★
Reviewing Dear Lily
With or Without You
It could have happened to anyone. But it happened to my husband.
Wendy's life can be neatly divided into two. After her husband's car accident, and his coma, she is left to put together the pieces of their marriage. But should she feel guilty about living while his life is on pause? And when – if – he wakes up, will he still love the person she has become?
"I absolutely adore Drew Davies' writing style. I really enjoyed the original perspectives in this book, showing insight into the challenges and love of an inter-racial marriage. There was a huge twist in the book which I could never have guessed."
– Ceri Evans (Goodreads) ★★★★★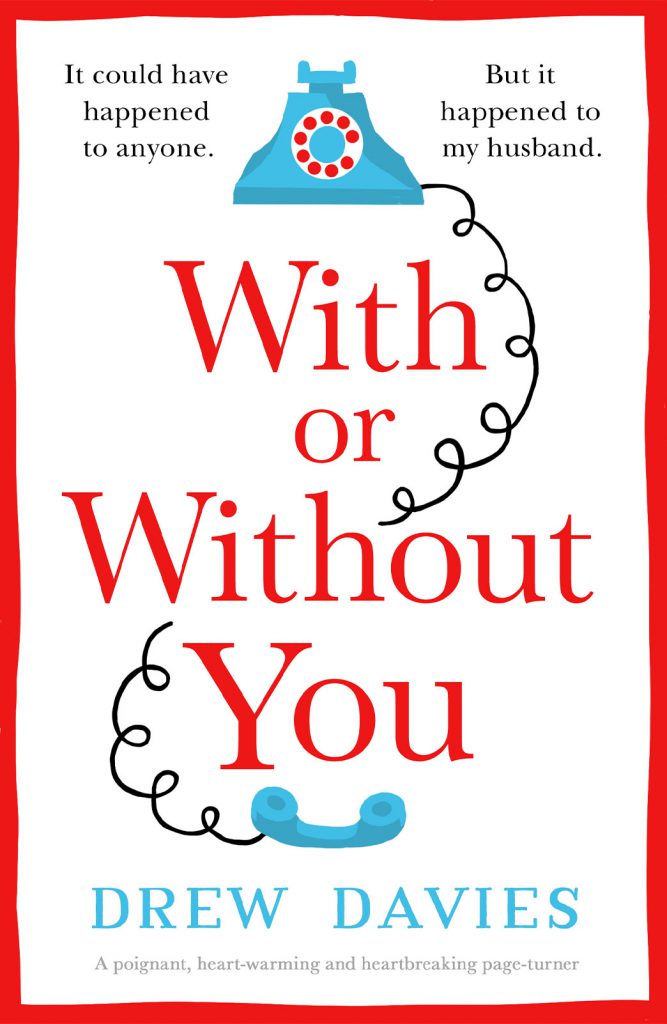 Dear Lily
Sometimes new beginnings are the hardest goodbye…
In a series of hilarious and touching letters to her younger sister, Joy recounts the trials and tribulations of moving to Denmark and sorting out her life once and for all. Fun fact: a working title for this book was 'Great Danes, Low Expectations'.
"A wonderful novel about life, learning, love and a type of 'coming of age'. Loved the setting! Beautifully drawn characters, great depth, would highly recommend."
– Readsalot (Amazon) ★★★★★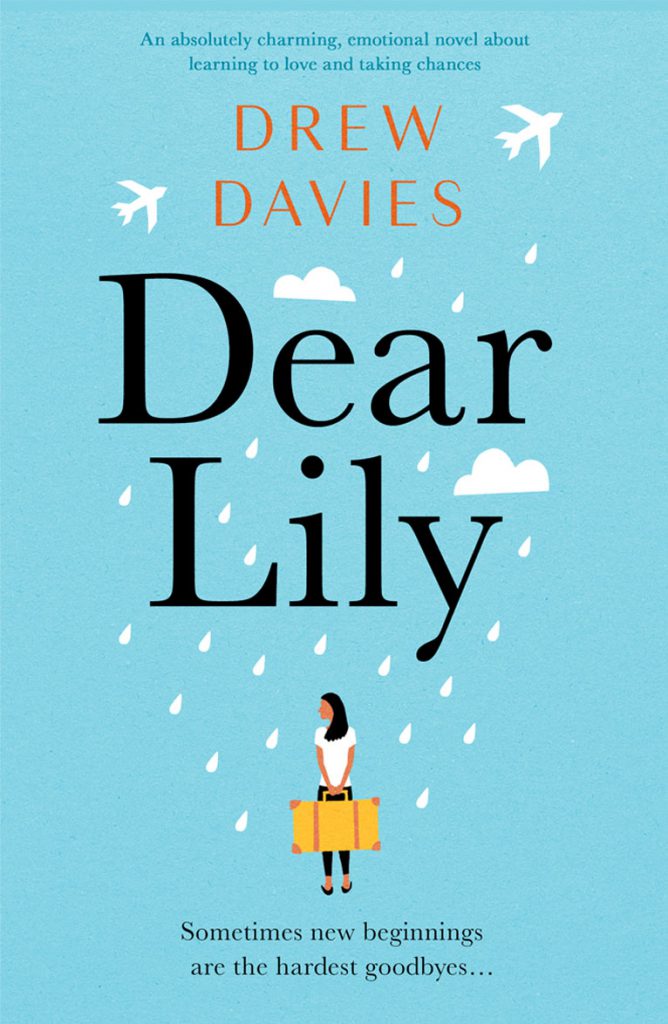 Follow Drew Davies and subscribe to his newsletter
To receive delightfully random emails about my books and events, please fill in your details.

As a perk, once you sign up, I'll also send you a copy of 'On the Up' a short radio play I wrote in my early twenties, which is a little bonkers, but still quite topical (unfortunately… you'll understand when you read it). Enjoy!
Sign-up for the latest news
Sign-up for the latest news
By subscribing to my newsletter you are agreeing to my privacy policy. You can always opt out again, and I never pass your details on to anyone.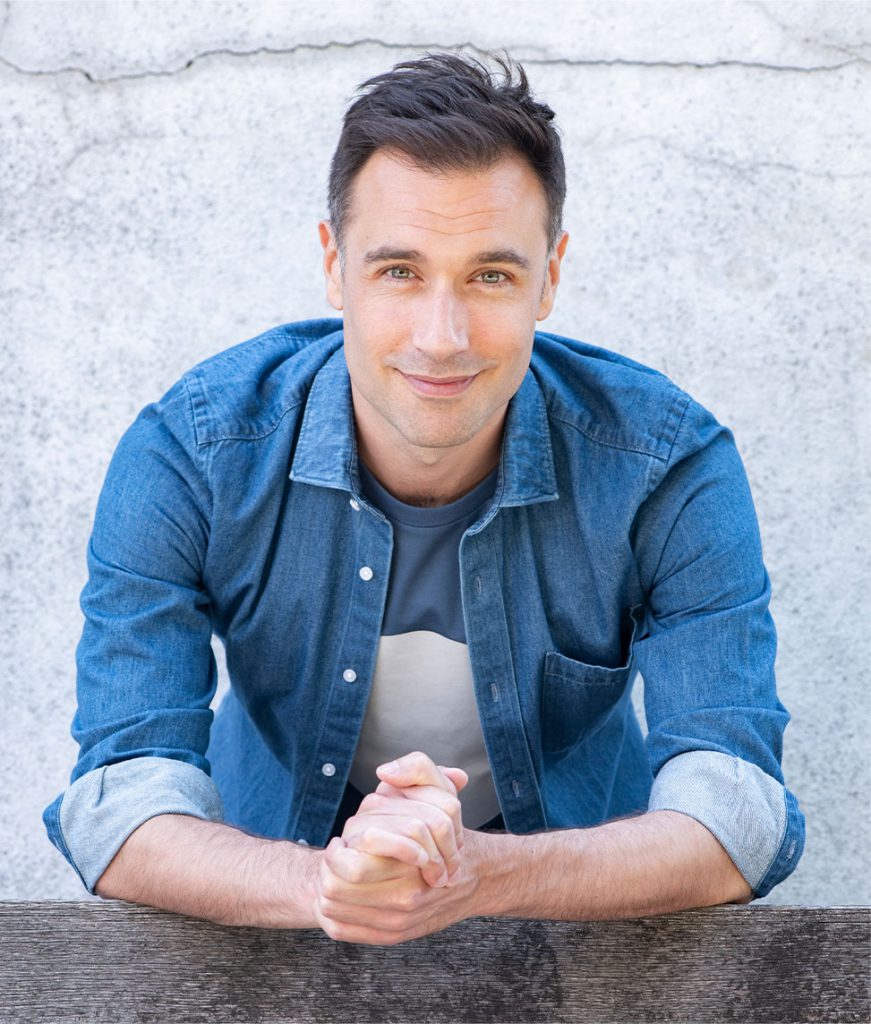 About Drew
Welcome to the official website of author Drew Davies
I write humorous and heart-warming book club reads exploring relationship, family and identity. There's usually a big dollop of romance in there too, because who doesn't love love?

I'm the author of four novels: The Shape of Us, Dear Lily, With or Without You and The Locked Away Life – with more on the way. They regularly top best seller charts around the world, from Australia to Ireland.

Here you'll find information on my books, a bit about me, miscellanea around my novels – and you can sign up for my delightfully random newsletter.
Thanks for dropping by!